You have an idea for your new tattoo and have spent enough time on the internet looking for inspiration, but are still confused about the design you want. What you need is a special piece of work that not everyone can do. But you can learn the process of finding a unique new tattoo design that fits your personality. In this discussion you will learn how to turn your ideas from descriptions and sketches to amazing body works of art? Although we do not describe the detailed process by each tattoo artist, there is a general method that you must prepare when you want to turn your tattoo vision into reality. Here are the Custom Tattoo Design Guide for you!
Find the Right Custom Design Tattoo Artist
The first step to realizing any tattoo is finding the right artist and the best way to do that is to review the portfolios of several aspiring tattoo artists. Is the portfolio mostly one tattoo style or a collection of many tattoo styles? Do you like the overall quality of the artist's work? Does the artist's work represent the look and feel of what you envision? Of course, there are more than these three questions to consider when choosing an artist, but don't worry, we've posted complete instructions on finding your professional tattoo studio and tattoo artist so you can make the right decision.
Schedule a Tattoo Design Consultation
After you have chosen a tattoo artist, then you need to do a consultation to discuss your custom work. If you work with a local resident tattoo artist, you can expect to meet in person so your tattoo artist can draw while you discussing the ideas. If you choose a tattoo artist outside your area, you can do a consultation via email, phone and photos that will continue to be sent back and forth. During the consultation, you should also discuss the size and placement of your tattoo later, as this can affect the design. In the beginning, don't expect the consultation session to be over quickly. The next meeting will be necessary to discuss the overall design and the artist will likely finalize a more detailed version as the date of your tattoo project approaches.
During the consultation process you can also talk about the costs you have to spend to get a custom design and place your design on certain parts of your body. The tattoo artist will also give you an idea of ​​how long it will take to complete your custom tattoo. You also have to realize that price never lies. So it is important for you not to worry too much about the costs that will later swell or slightly exceed the target. If possible, do not bid too far on the price given by the artist because it can affect the mood of the artist so that in the end it will affect the quality of their work. Your tattoo is definitely permanent, and cutting the cost of the tattoo can lead to permanent disappointment or having to invest more money to repair or cover up any less than perfect work. Consider saving a little longer to ensure you get unique and best artwork that you (and your artist) are proud of.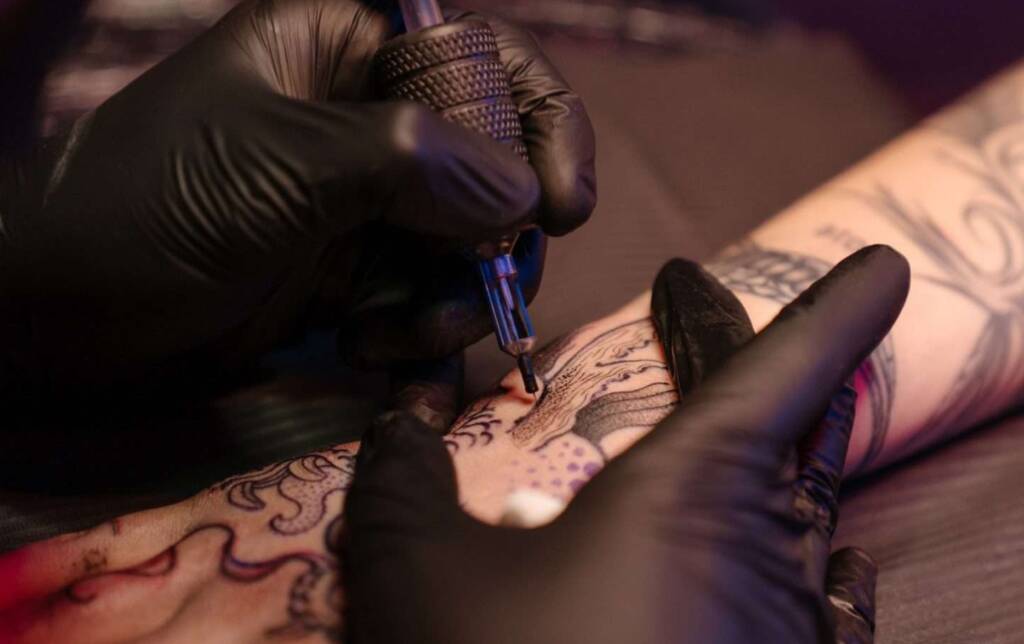 Tattoo Design Examples & Inspiration
Our next custom tattoo design guide is to give the tattoo artist a clear idea of the tattoo design concept you have in mind, bring printed examples of possible tattoo components, styles, color schemes, shading, and fonts that you hope to incorporate into your design during your consultation. When trying to create an image from a client's description, pictures speak a thousand words and you will find it easier to show your artist what you want than to put it into words.
Also, while your examples can serve as a guide, don't expect your chosen tattoo artist to be willing to copy and paste other custom work that you have printed from the internet. They will consider this as plagiarism which is likely against the tattoo artist's principles and ideals.
Be open and realistic about the design. To create a tattoo that ages beautifully, your artist may suggest thicker lines or a different style. Remember that your artist's number one priority is to make you happy, but their work also reflects their expertise and reputation. Any suggestions for the design are to ensure that your tattoo looks amazing: from the day it was made and ten years after.
Drawing Process of Custom Tattoo Design
The duration of the completion of a custom tattoo design is very dependent on the expertise and time possessed by the tattoo artist. Some prefer to draw weeks in advance but some can finish the day before your last meeting appointment. You must make an agreement with the tattoo artist regarding payment for the services of drawing and sketching the tattoo. There are those who want to be paid based on the final design results, but there are also those who ask to be paid in advance because they are worried that the tattoo design artist's work will not be appreciated. In the end even though the design may be your idea, the image itself remains the property of the artist until you buy it.
Your Appointment
Once the final design is ready and approved by you, it's time to start working on your custom tattoo. The process may take more than one session, depending on the design and size.
Scheduling is very important before getting a tattoo done to prevent one session from being rushed. Also, keep in mind, that most tattoo studios require a deposit to be paid at the time of scheduling the appointment, primarily to compensate (at least in part) for the artist's time spent creating your custom design if the tattoo project is cancelled. For that reason, in most cases a late no-show or cancellation will result in your deposit being forfeited.
Prepare your skin to be inked by shaving, exfoliating and moisturising the week before your appointment. Wear comfortable clothing (or something to change into) that allows access to the area the tattooist will be working on. Come with a fit condition enough to eat, drink and rest beforehand.