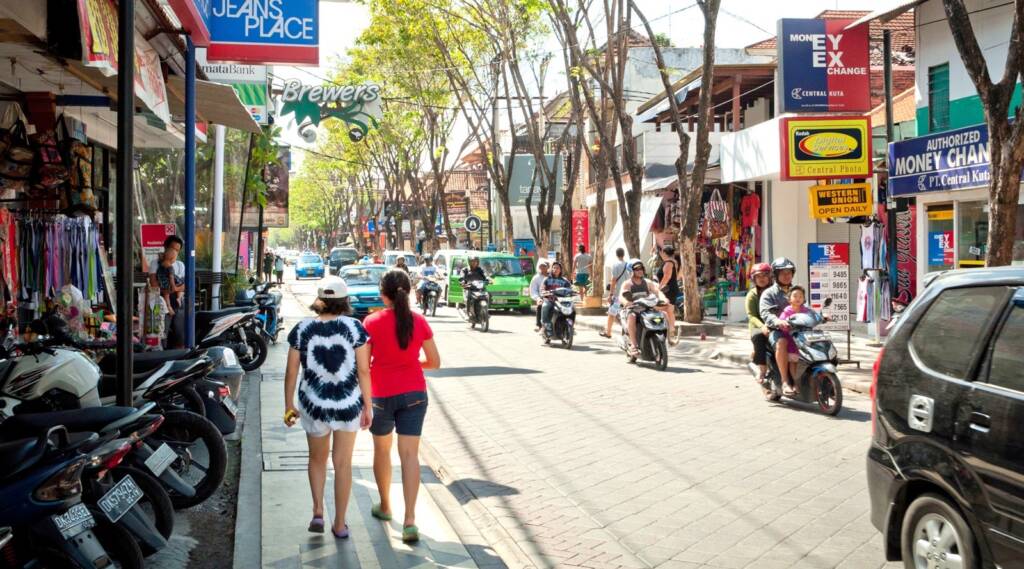 Finding a good and affordable tattoo studio in Legian is quite easy because Legian Bali is very busy with many tourists, local and international. Most of the tourists who visit Legian come from Australia and they really like tattoo art, so Legian has its own market for tattooing.
Holidays in Legian Bali are recommended for anyone who doesn't want the hustle and bustle of a resort like in Kuta. Legian is therefore located between Kuta and Seminyak. You can reach Legian in any way, from walking to riding a motorised vehicle. If you want to shop cheaply, visit crowded bars, clubbing and want to meet lots of young people, then Kuta is the place for you.
But if you want to go relax, enjoy delicious food at trendy restaurants and want to relax in a slightly crowded atmosphere, then Seminyak is the right place for you to visit. While, if you want to stay relaxed in an area near the beach, enjoy affordable restaurants and perhaps a less crowded bar, then Legian is the place to be.
Usually during the day, until around 4 pm, Legian beach is still quiet, except during the school holiday season and high season which is marked by the arrival of foreign tourists around the middle of the year and also the end of the year. In the afternoon, visitors will be treated by the views of colourful beanbags and umbrellas appearing from restaurants and bars around the popular La Plancha Beach, Seminyak. It is an interesting sight while enjoying the sunset.

Vacation & Get Inked at Legian Tattoo Studio
Although many tattoo and piercing shops in Legian offer the best service, we at Downunder Tattoo Bali Studio also do the same to ensure that guests who visit our studio get the best service and feel comfortable when the tattoo process is carried out. Because they are in Bali, they certainly want to have a new tattoo that is unique, special, meaningful and beautiful on their body.
Downunder Tattoo Bali Shop is situated not far from the Legian area and has grown to become one of the most modern and world-class Legian tattoo studios in Bali. Currently guests can reach our studio at Jalan Bakung Sari No. 42 Kuta, Badung, Bali, Indonesia 80361.
Professional & Good Quality Tattoo Jobs
It seems that everyone who love tattoo want to have a unique and quality tattoo while having holiday in Bali. Our clients not only come from local residents but also from several countries, especially Australia, Singapore, New Zealand and Japan. Because we are located in the center of one of the famous tourist areas in Bali, Downunder Tattoo Bali Studio is very easy to access from all tourist sites in South Bali area.
Tattoo artists who work at Downunder Tattoo Bali Studio can handle almost all tattoo styles, from realism portrait styles, surrealism tattoo concepts, geometrics, ornaments, Japanese, oriental to dotwork tattoos. Almost any design that exists in your imagination can be made into a very beautiful and meaningful tattoo.
Feel free to visit our tattoo studio at any time or just walk in anytime you want during the day and we will be happy to warmly welcome you to our private tattoo studio. Please check our web and social media as well to see our tattoo art works. And when you like our work, please book through our website for a tattoo appointment or just to say Hello.