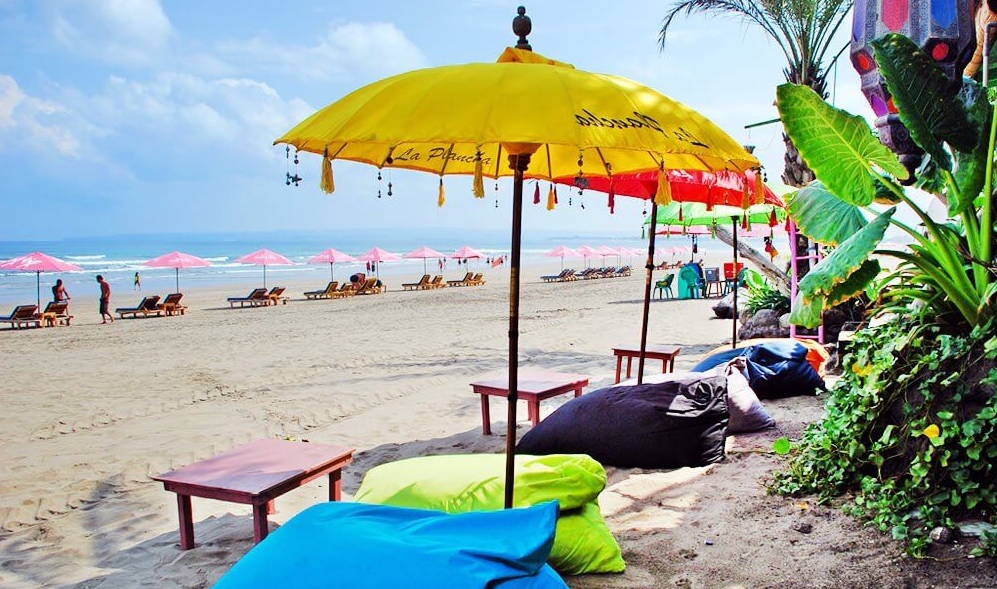 Want to have some tattoos and are looking good Seminyak tattoo studio while vacationing in Bali? Visit Downunder Tattoo Studio. We are a private tattoo studio located in Kuta and serving tattoo service to all of the neighbourhoods in Seminyak and accept walk-in guest for instant tattoo service.
Seminyak is one of top tourist attractions in Bali that has an attractive beach views for domestic and foreign tourists. As one of the famous spots in Bali for holidays, Seminyak has now turned into a small, sparkling city with various facilities to support the needs of tourists.
Seminyak has a tropical climate characterised by a rainy and a dry season. The average temperature is about 30 degrees. Fortunately, a constant sea breeze provides the necessary cooling. Rain falls in short heavy showers, after which the sun shines again.
Tourists can easily get access to beaches, shopping centers, bars, restaurants, hotels, villas, tattoo studios and even night clubs. All of them offer their own uniqueness and privileges to support the comfort of tourists visiting Seminyak.
A vacation to Seminyak will give you the sun, beach and water sports fun. The quiet wide sandy beaches are a good place to be. If you want to go to the sea, you should be careful because of the high waves. Then have a wonderful massage. Massages are part of the Balinese culture, which means that during your vacation you should really let yourself be pampered. End a sun-drenched day in one of the trendy restaurants or take a romantic walk on the beach while enjoying a magnificent sunset.
Seminyak is also a place to go if you like fashion boutique. You can find it on the streets of Jalan Raya Seminyak, Oberoi or Petitenget. If you like tattoo and want to have instant tattoo near the Seminyak area, there are some of the best you can visit.
Seminyak Tattoo Studio: Great Tattoo Experiences to Have
Downunder Tattoo Bali Studio is one of the best choices in neighboring Seminyak area, specialising in all styles from Realism to Japanese, watercolour & fineline. This is a great professional tattoo studio whose artists are very dedicated in providing the best tattoo work for the clients. We are committed strictly to follow all health standards and protocols provided by international tattoo associations for cleanliness and hygiene. You can visit the nearest Seminyak Tattoo Studio in Kuta area by clicking on Downunder Tattoo Studio Google Maps.
All of our resident tattoo artists always make sure to maintain safety environment for customers so they can feel safe and comfortable while relaxing on the tattoo chair. Before having a tattoo placement to the client's body we always discuss the tattoo design and concept first then start working with the original ideas to make it better and authentic. It is important to make our clients are really stand out from the crowd in term of tattoo design.
Seminyak Tattoo Artist Unique Designs & Concept
Downunder Tattoo Bali Studio offers a wide variety of tattoo designs and styles based solely on the client's needs and desires. Our resident tattoo artists and our guest tattoo artists specialise in almost all tattoo techniques, from ornamental, dot work, geometric, surrealism or portrait realism tattoo styles to cover up tattoo. They keep work closely with customers to create great designs and make client's dreams and ideas come true. As private tattoo studio, Downunder Tattoo also provides free tattoo consultation, accept client walk-ins and appointments. Come and get inked here in Bali and at the same time enjoying the beautiful atmosphere of Seminyak.