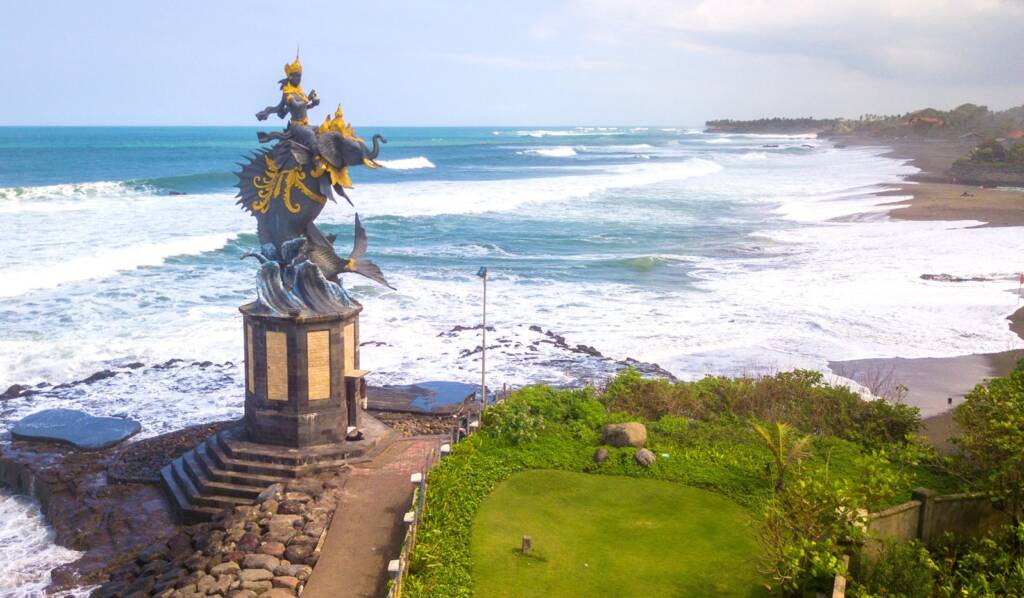 If you stay in Pererenan area of Canggu and currently are looking for good Pererenan Tattoo Studio, then the Downunder Tattoo Studio is one of the many to choose from. Pererenan is a relaxed destination attracting travellers looking to stay close to trendy Canggu while still being surrounded by rice fields and the timeless feel of authentic Bali.
Pererenan is just a few hundred meters away from the famous Echo Beach. It is mostly about surfers riding the waves. The sea is not really suitable for swimming but it is a nice place to just chill, drink some coconut water or perhaps a beer and enjoy the view.
But the most popular attraction in Pererenan is the Pererenan Beach. The beach presents the natural beauty of a beach which is no less interesting than other famous beaches in Bali. The beach is very easy to access and is located close to a number of other popular places such as directly adjacent to the beach in the Canggu tourism area, Batu Mejan beach or Echo Beach Canggu and also close to the popular tourist attraction Tanah Lot Temple, which is the most popular tourist destination in the island of Bali.
If you are looking for an island escape which is close to the action but still feels distinctly Balinese, the relaxed village of Pererenan is a perfect choice. Located among the trendy Canggu and serene Seseh, the area is favoured by expats and many of the area's villas are long term rentals. Pererenan has scenic area with its rice fields, black sand beaches and Balinese Temples.
The Leading Pererenan Tattoo Studio You Must Visit
Are you looking for an ultimate tattoo while having holiday in Pererenan Canggu? We link your specific wishes to the best tattoo artist at Downunder Tattoo Bali Studio. At Downunder Tattoo you can discover some of our international-experience resident tattoo artists! We guarantee their competence and professionalism!
Downunder Tattoo Studio commit to provide professional dan friendly tattoo service and piercing jewellery as well. High quality result and good service are very important to us. Anyone who wants to have a tattoo placed with us is always kindly welcomed by the resident tattoo artists and they will help you directly with the questions you have about your new tattoo concept and also make an appointment for you to start the tattoo project.
Talented and Professional Pererenan Tattoo Artist
Downunder Tattoo Bali Studio stands for quality and affordable tattoo work since 2018. Our resident tattoo artists are trained to apply tattoos to our customers in the correct and safe way. We guarantee perfect hygiene. We can handle almost all styles from Realism to Japanese, watercolour & fineline. Almost any design you can imagine can be made into a beautiful tattoo. Bring all your ideas and references to us and we will turn them into your own work of art.
Visit us and get inked at Downunder Tattoo Studio We will be very happy to answer any questions regarding your tattoo concepts. Or if you want to have piercing jewellery, we can also do that with hygienic treatment and 100% safe. Our best Indonesian tattoo artists are talented, passionate and creative professionals with many years of experience. You will find one of good Pererenan Tattoo Studio at Jalan Bakung Sari no 42, Kuta, Badung, Bali, Indonesia 80361. It is situated not to far from Pererenan neighbouring area.