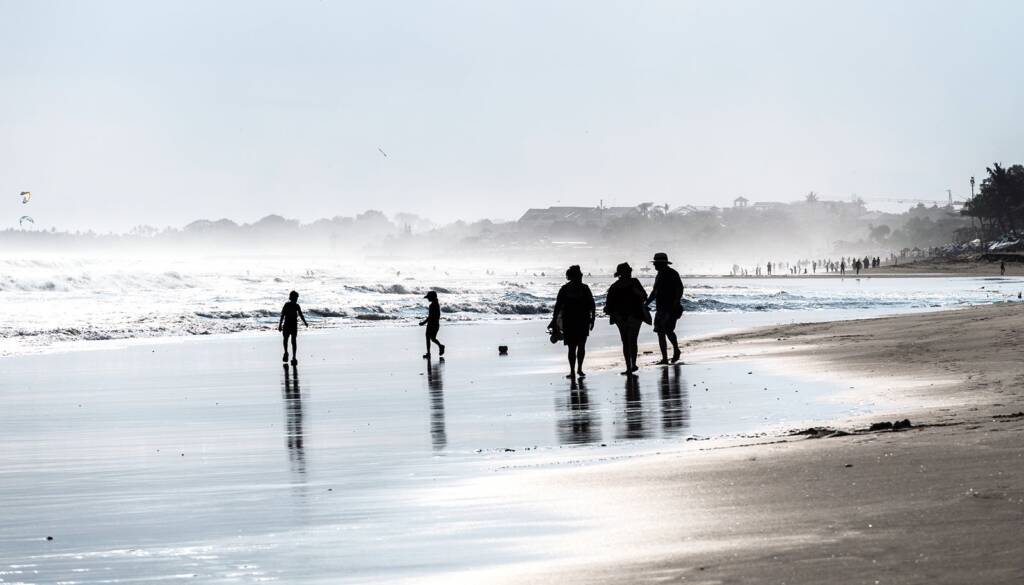 Find information on Kerobokan Tattoo Studio and good places to have some tattoos while having holiday in Bali. Kerobokan is one of the most popular tourists destination in Badung Regency of Bali.
Kerobokan is part of Denpasar capital and it is actually located close to Legian and Seminyak area, the northern part of touristy Kuta. Many expats live here and like many other tourists to enjoy the peace and quiet atmosphere and of course the sandy beaches.
Kerobokan is a tourist area located in the southwest part of the island of Bali and directly adjacent to the east by the Canggu area and in the west part of Seminyak. Despite having a more urban feel compared to its neighbours, Canggu and Seminyak, Kerobokan offers a colourful mix of world-class dining restaurants and villas at a more affordable price than Canggu or Seminyak.
Most visitors know Kerobokan for its black sand beaches, which are popular among the surfers. When visiting Kerobokan, you will immediately realize that Kerobokan is a small town that still keeps the beauty of its green rice fields. While on the other hand Kerobokan also has all the aspects that support it as touristy city.
Kerobokan is a great option for travelers who want easy access to neighbouring Seminyak, Umalas and nearby Canggu, but at the same time who also want some peace and quiet atmosphere and often a more affordable price compare to others touristy area in the south part of Bali.
Exceptional Kerobokan Tattoo Studio & Tattoo Artists
Downunder Tattoo Bali is a professional and reliable private tattoo studio using the finest tattoo equipment and inks available on the market. Our tattoo artists are passionate for their tattooing job and are fully dedicated to turning your ideas into unique tattoo masterpieces. Downunder has been in operation since 2018 and offers a wide range of tattoo designs and quality which is based solely on the client's needs and desires. The resident tattoo artists at Downunder is young and talented when it comes to making custom designs. The environment at Downunder Tattoo Bali Studio is stimulating, cozy with friendly tattoo artist to take care of the clients.
Come and Get a Realistic Tattoo in Nearby Kerobokan!
We will be very happy to answer any questions that may be going through your mind. We have a wide variety of modern, classic and old school designs for you to draw inspiration from. Downunder tattoo artists adept mainly at techniques like geometric, watercolour, realism, fineline and Japanese artwork. Our tattoo artists are talented, passionate and creative professionals with many years of experience. Downunder is situated near Kerobokan and very easy to access. Visit our store at Jalan Bakung Sari no 42, Kuta, Badung, Bali, Indonesia 80361.
What Do Downunder Team Do?
Our tattoo artists don't only apply tattoos, but design them as well. We shall execute your wildest ideas from the scratch. Our team experiences allow us to provide you with valuable advices on the ideal dimension, color and placement of your tattoo. Want to know more the process of tattooing at our place? Just come to our Kuta tattoo studio which is very close to Kerobokan area to discuss the ideas with us. Thank you!